The blog returns after winter break and finds a number of big arts stories waiting for it:
The New Yorker ran what is just about the first sympathetic coverage of disgraced Getty curator Marion True (left) in their issue of December 17. (Abstract here ) She has gotten a raw deal from the start and this profile, though it contains a few significant oversights, is an important step forward in the coverage of her case.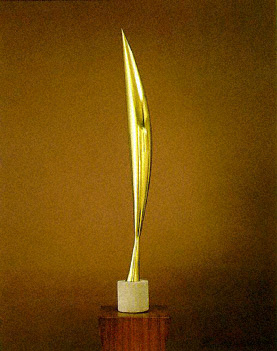 T
he Los Angeles County Museum of Art announces the "gift" of the Lazaroff collection of modern art, a significant addition to the institution, already the finest museum west of Chicago.
Soon thereafter, (a.k.a. yesterday), Eli Broad, board member, donor, and funder of the Broad Contemporary Art Museum at the LACMA, announced, in what could only be taken as a slap in the face to the LACMA administration, that he would not be giving his collection to fill the building he built but would instead keep it in a foundation that loans to museums. He was annoyed that the curators would not guarantee that his collection be kept permanently on display, an absurd requirement that calls to mind Norton Simon, Armand Hammer, and Arthur Gilbert. The latter, the man behind the Gilbert Collection, housed until Jan. 27 at Somerset House, pulled his collection from the LACMA and brought it to England when similar demands could not be met. Los Angeles' nouveaux riches have not yet come to understand the meaning of true philanthropy and the city's greatest museum has suffered because of it. Men used to wielding immense power in life have been unwilling to relinquish that power to mere scholars of art in death. (At least the Gilbert Co
llection situation has ended for the best- its incorporation into the Victoria & Albert museum has the collection where it belongs at long last, in a museum in the care of scholars, Gilbert's vanity largely forgotten.)



Philippe de Montebello has announced his decision to step down as director of the Metropolitan Museum of Art by year's end. His tenure has served as a model of ethical, serious, scholarly leadership and one can on
ly hope that the Met's board learns from the success of the scholar-director model and does not join so many other museums in trying MBAs as directors. Many people with Courtauld connections are in the running for the job, including former Director of the Institute James Cuno and alumnus Neil MacGregor.